B03Pro Bluetooth Transmitter & Receiver
1 Mii B03Pro Long Range Bluetooth 5.0
Transmitter Receiver Bluetooth Audio Adapter - Bluetooth Transmitter for TV PC Home Stereo, aptX HD & Low Latency, Optical RCA AUX 3.5mm.
Features
Qulacomm Bluetooth 5.0
Featuring the latest Bluetooth 5.0 (CSR8675) and support for Qulacomm aptX HD, aptX Low Latency, aptX and AAC decoding.
Best-in-Class Audio
Built-in ESS SABRE DAC which are widely recognized by audiophiles as the gold standard for audio performance.
Extend Long Range
1Mii B03Pro Bluetooth transmitter receiver can achieve a range of up to 265ft (80m) line-of-sight in open air and up to 80-110ft (25-35m) indoors.
No Lip Sync Delay & Dual Stream
AptX Low Latency technology eliminate Bluetooth audio delay, Long Range adapter 1Mii B03Pro supports dual link Simultaneously, Pair with two Bluetooth headphones or two Bluetooth speakers &both enjoy ultra-fast audio streaming.
Mindless Operation
No need to be a tech junkie. Simply plug audio cable and press the power button to start, the Bluetooth adapter will detect your BT device easily.
Notice
1Mii B03Pro Bluetooth transmitter/receiver does NOT support simultaneous transmit and receive functions.

This Bluetooth adapter has no mic, and does NOT support 2-way headsets for conversations.

Digital Optical Audio sources for transmitting must be set to PCM or Stereo. Dolby / DTS input is not supported.

aptX HD and aptX Low Latency cannot work simultaneously, choose the best for your use.

If your headphones or speakers do not support aptX HD or aptX LL, the LL/HD button has no effect.

Not ideal for use with live music, Musical Instruments, karaoke.

Not recommend to works with two pairs of "True Wireless Earbuds" simultaneously, due to the current technical constraints of Truly Wireless technology in general. Best to use with " on / over-ear headphones".

The BT03Pro will remember previously paired devices and reconnect automatically when they are in range.

To discontinue automatic reconnection, clear the memory of the BT03Pro by holding the BLUETOOTH button for 5 seconds.

In TX mode, take optical cable as audio cable, Volume + / - doesn't work if your device does not support Audio / Video Remote Control Profile, Please refer to Q3.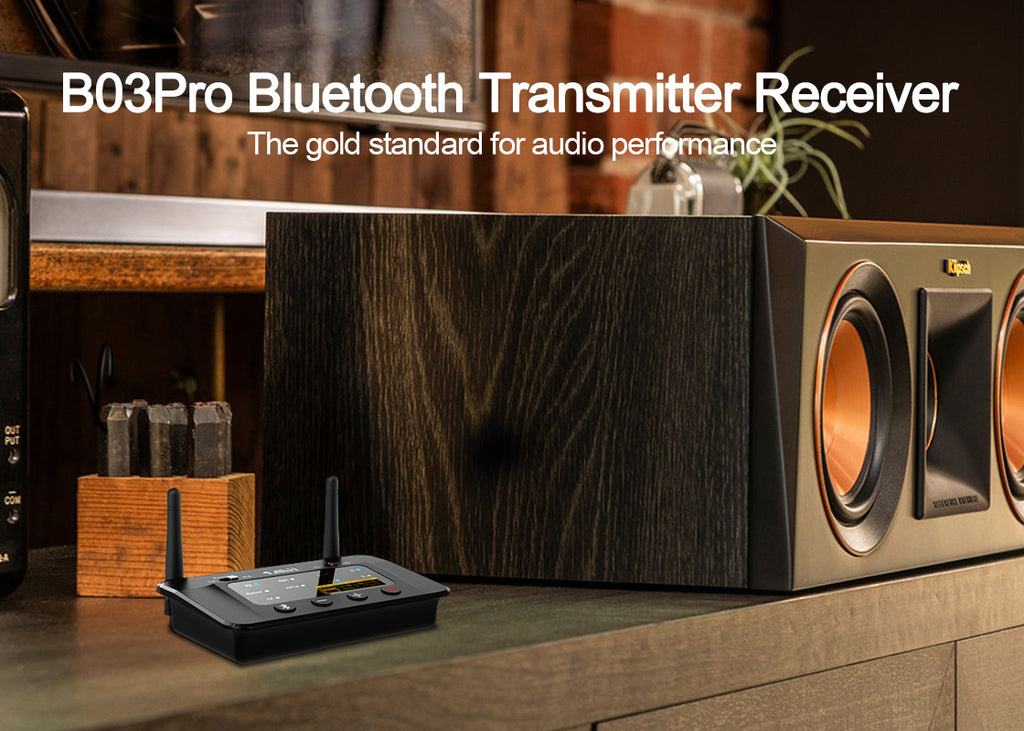 Close (esc)
NEWSLETTER
Enter Your Email address to sign up to receive our latest news and offers
Age verification
By clicking enter you are verifying that you are old enough to consume alcohol.