B10 USB Bluetooth Audio Transmitter
1mii USB Bluetooth adapter for PC Bluetooth 5.0 audio transmitter, dual link USB audio adapter, aptx low delay, Bluetooth on screen device, suitable for PC, PS4, headset, speaker (only for audio) 
Features
Dual Link Connection
Simultaneously stream audio 2 Bluetooth headphones while watching TV, movies or gaming without lip sync delay.
aptX High Quality Sound
With the most advanced CSR chipset and aptX technology which is an enhanced codec that supports 48khz music quality over Bluetooth. So whether you're playing games, listening to music, watching movie, you'll experience higher-quality sound.
Compatible with Multiple Devices
This audio adapter can work with your Bluetooth headphone, Bluetooth speaker, PS4, Windows PC, Macbook.
Plug&Play, Driver Free
No need to download and manually install any drivers, just plug and play. It compatible with WindowsXP/Windows7/Windows10, macOS, Linux operating systems.
Mini Body, Powerfull Performance
With a sleek, ultra-small design, you can insert the mini adapter into USB port and simply keep it there. The mini body contains the latest Bluetooth5.0 and aptX low latency technologies, so it's quite powerful as well.
Notice
1Mii Bluetooth audio adapter is specifically only for audio based Bluetooth devices, it does NOT support keyboard, mouse, printer, cell phone, game controller.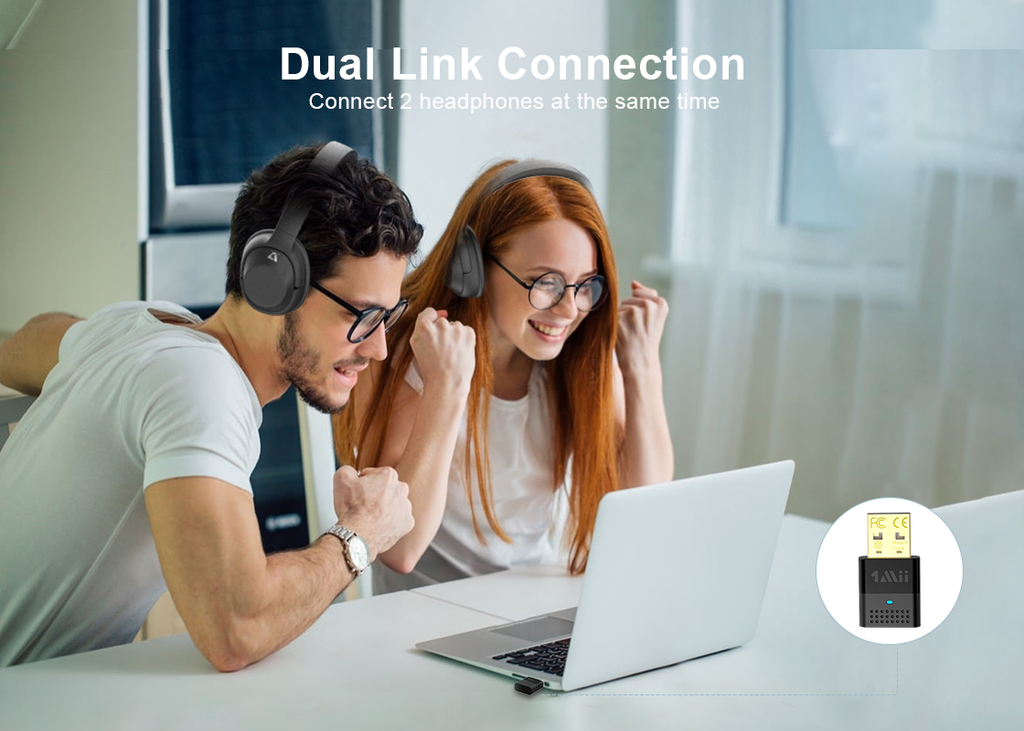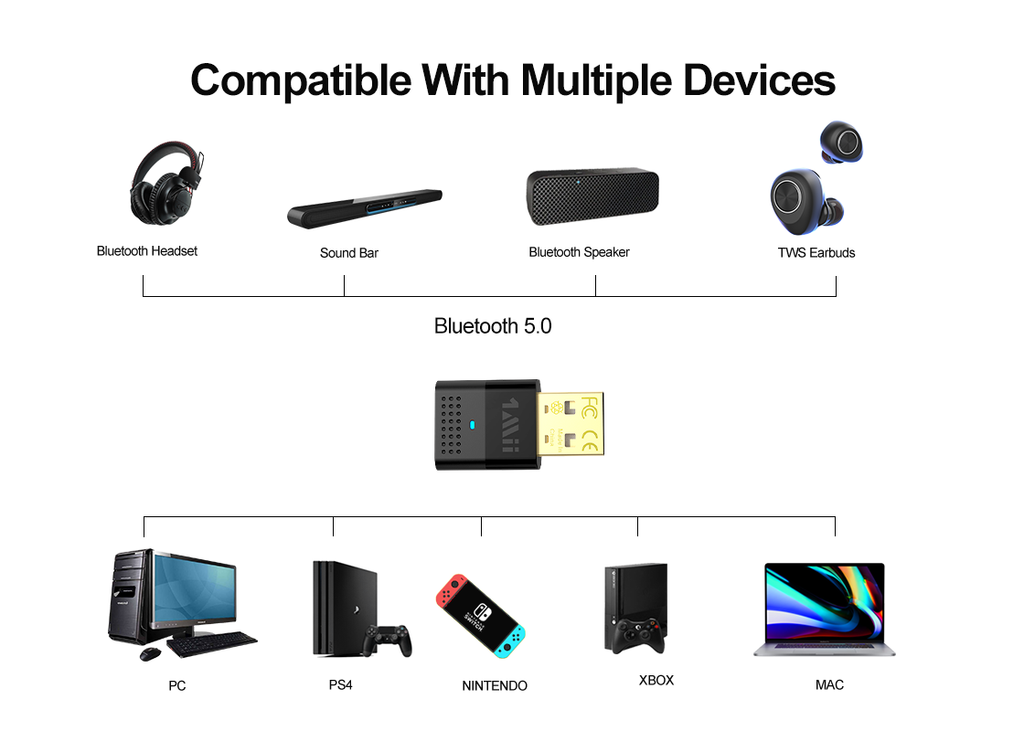 Close (esc)
NEWSLETTER
Enter Your Email address to sign up to receive our latest news and offers
Age verification
By clicking enter you are verifying that you are old enough to consume alcohol.