Grand Opening Event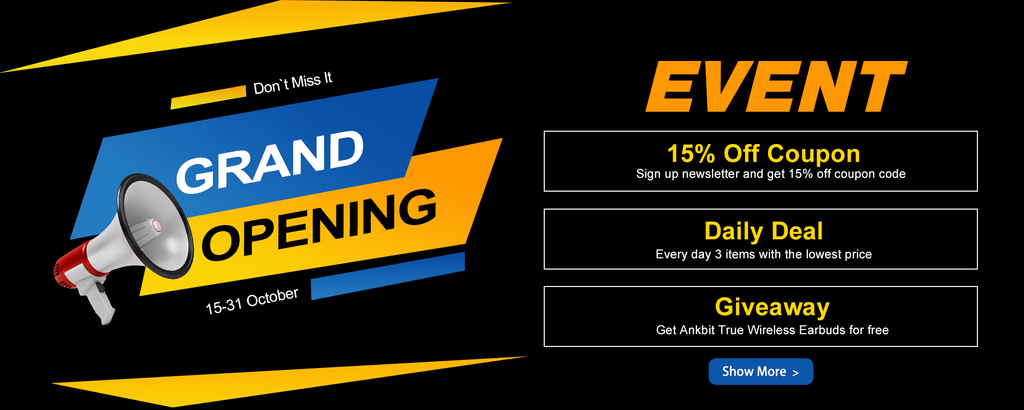 1.15% off coupon
Sign up newsletter and you will receive email to get 15% off coupon code (min spend 30$).
2.Daily Deal
Every day 3 items with the lowest price.
3.Giveaway
Prize:
Ankbit True Wireless Earbuds 
Rules:
Sign up now for 1mii.shop and have the opportunity to win an amazing prize!
What do you have to do to enter this giveaway? 
🔺1.Go to our Facebook and like our page 
🔺2.Like and Share this post on your Facebook
🔺3.Sign up for 1mii.shop
2 winners will be chosen at random and announced on the 26th of October!!