M4 2.4G Wireless Microphone
1mii remote wireless microphone, wireless headset microphone system, 100-foot range, 2.4G wireless microphone 2 in 1, fitness microphone headset, suitable for speakers, voice amplifier, PA speakers, fitness instructors, teachers.
Features
2.4G Connection
1Mii headset with microphone is engineered with the most advanced 2.4G wireless technology. The wireless headset microphone automatically connects to when power on.
Clear Sound Quality
This microphone headset equipped with high sensitivity condenser microphone which can offer high quality sound transmission and clear voice.
Long Range Connection
1Mii gym microphone can achieve a range up to 164ft (50m) line-of-sight in open air and up to 50-70ft (20-30m) indoors(without obstacles).1Mii wireless Headset microphone is suitable for meeting, class, speech, tour guiding etc.
6 Hours Battery Life
The large capacity lithium ion battery guarantees up to 6 hours of continuous use. Please full charge your wireless headset microphone & transmitter before use and turn off the transmitter & receiver after using to save the battery
Esay Setup, Esay To Use
1Mii wireless Mic headset comes with a receiver, just plug the receiver into speakers, home stereo systems or other speaker systems via the 3.5 mm or 6.35mm port, the wireless microphone will automatically connect to the receiver, no need extra settings, it just works.
Notice
The transmission range can be affected by 2.4G Wi-Fi routers, any obstacles, strong magnetic field, sound waves, etc.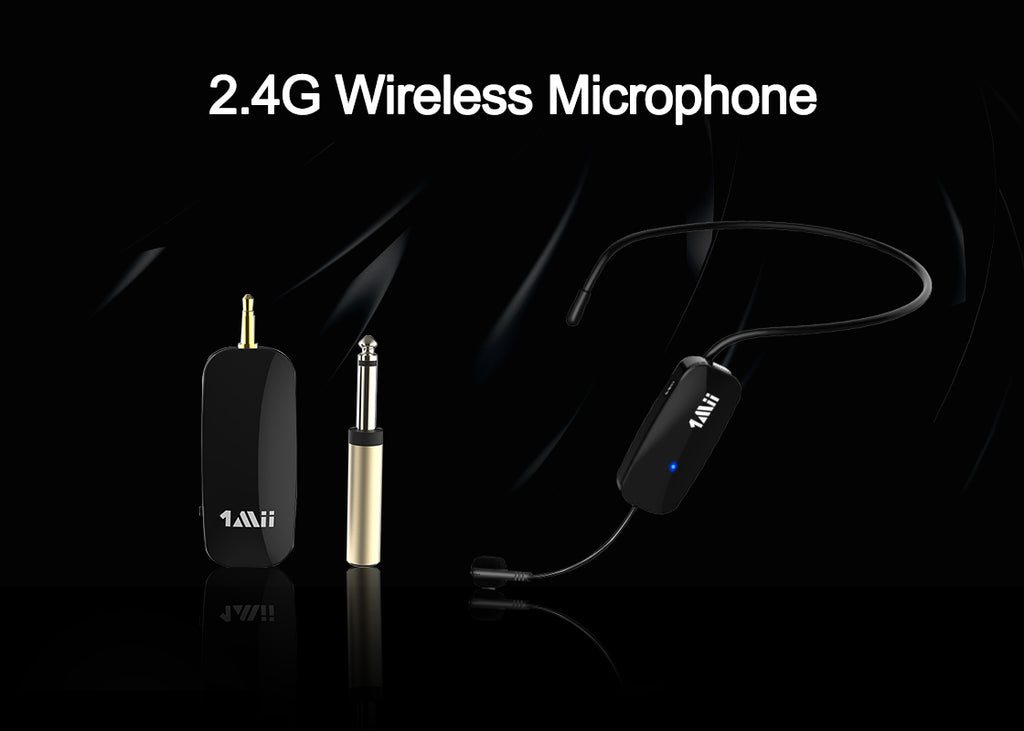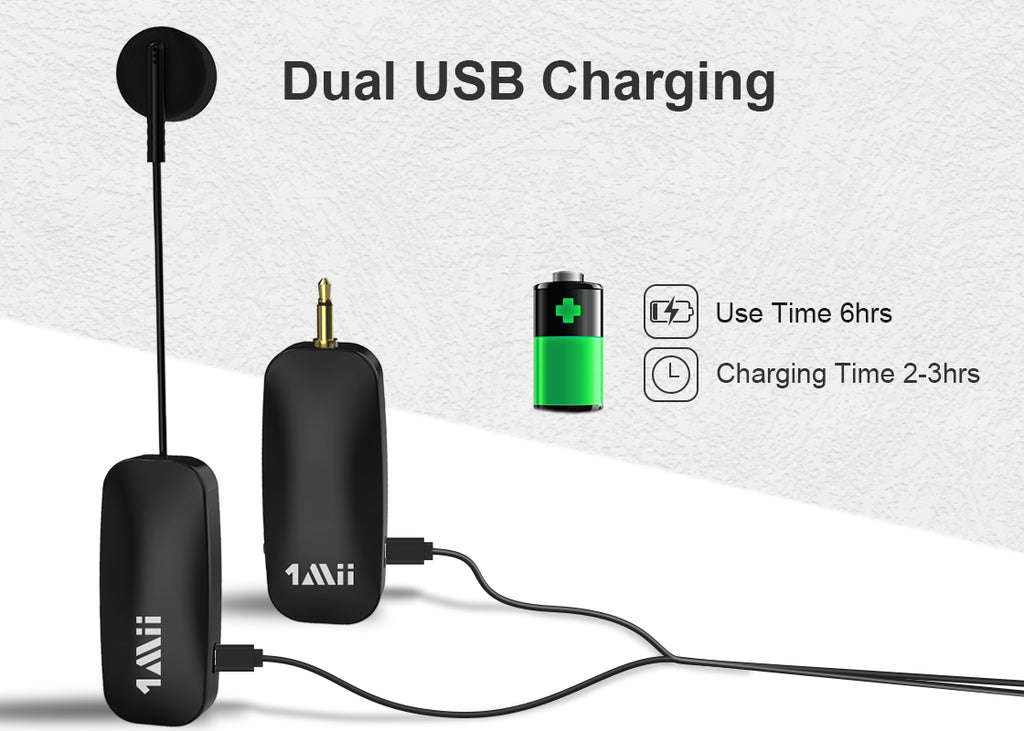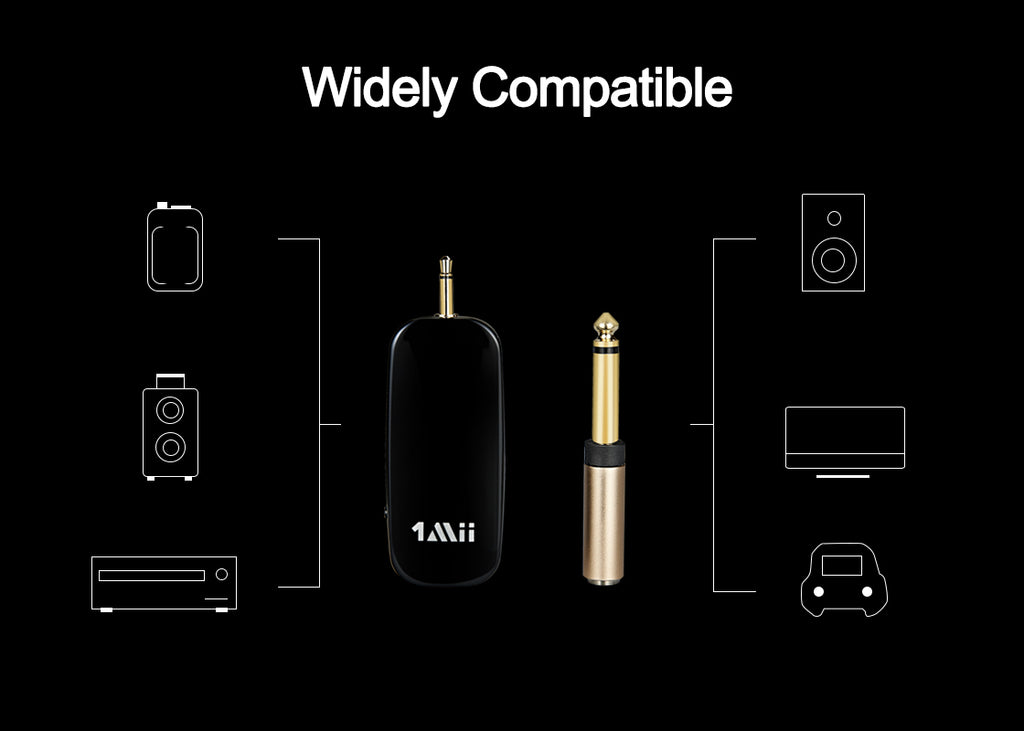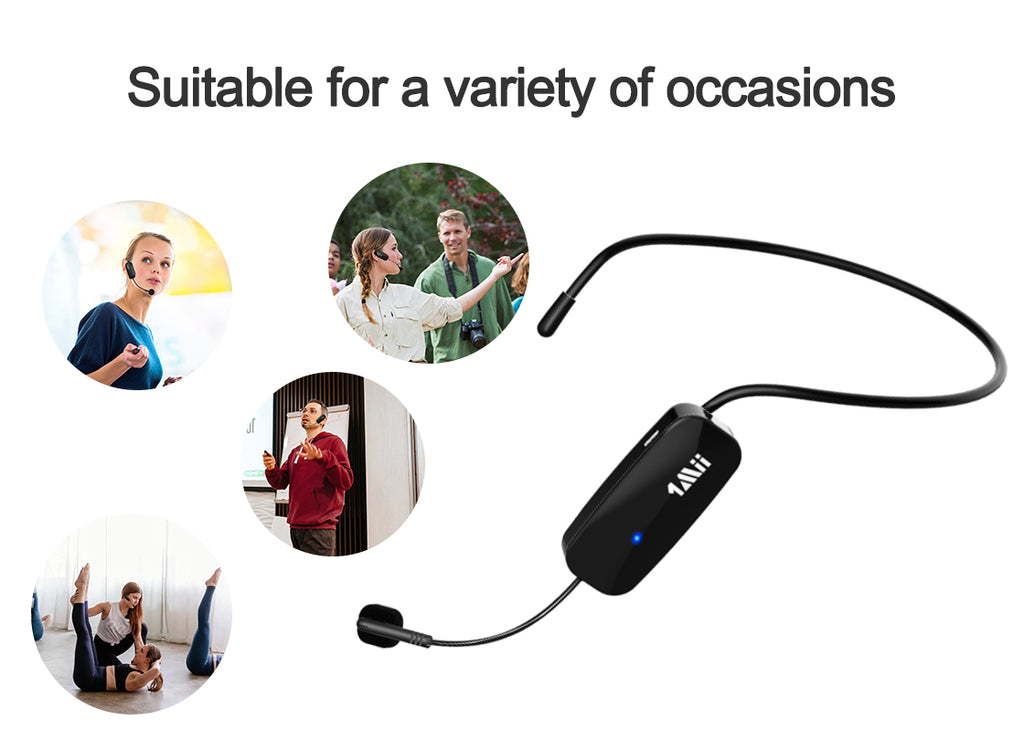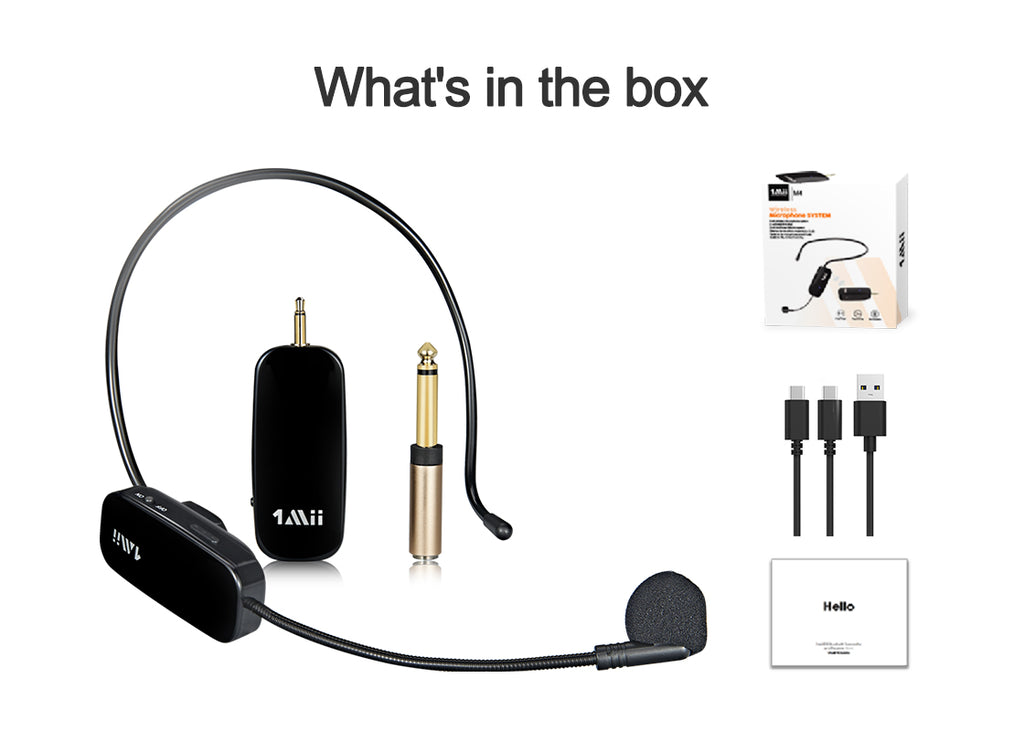 Close (esc)
Subscribe to our newsletter for the latest soundcore news, deals, and more.
Age verification
By clicking enter you are verifying that you are old enough to consume alcohol.