ML300 Mini Bluetooth Audio Transmitter & Receiver
Features

The Latest Bluetooth 5.3
The latest Bluetooth 5.3 technology enables your aux Bluetooth adapter backward compatible with Bluetooth 4.2/4.0/3.0/2.0 and it can deliver more stable wireless to your devices.
Dual Link aptX Low Latency
aptX Low Latency technology ensures synchronized audio and video and delivering a premium audio experience for playing the latest video game or catching up on movie.
2-IN-1 Transmitter & Receiver
1Mii Bluetooth audio transmitter support transmitter and receiver mode. In Transmitter mode, it is very easy to turn a non-Bluetooth TV, PC into Bluetooth transmitter. In receiver mode, Bluetooth 5.3 chip ensures high fidelity Bluetooth audio signal for music streaming to those speakers or home stereo systems that doesn't have the capability.
Impressive Stereo Sound
aptX Low Latency technology can deliver impressive stereo sound with no lip sync delay.
Play While Charging
You can safely charge your Bluetooth transmitter while streaming music.
Long Battery Life
Up to 10 hours play time in transmitter mode, and 15 hours in receiver mode-all on one charge.
Instant Set Up,Plug and Play
Instant Setup, plug, pair and play. No need more settings. Very easy to use.
Mini Design, Powerful Performance
The mini body contains the latest Bluetooth 5.3 and aptX low latency technologies, so it's quite powerful as well.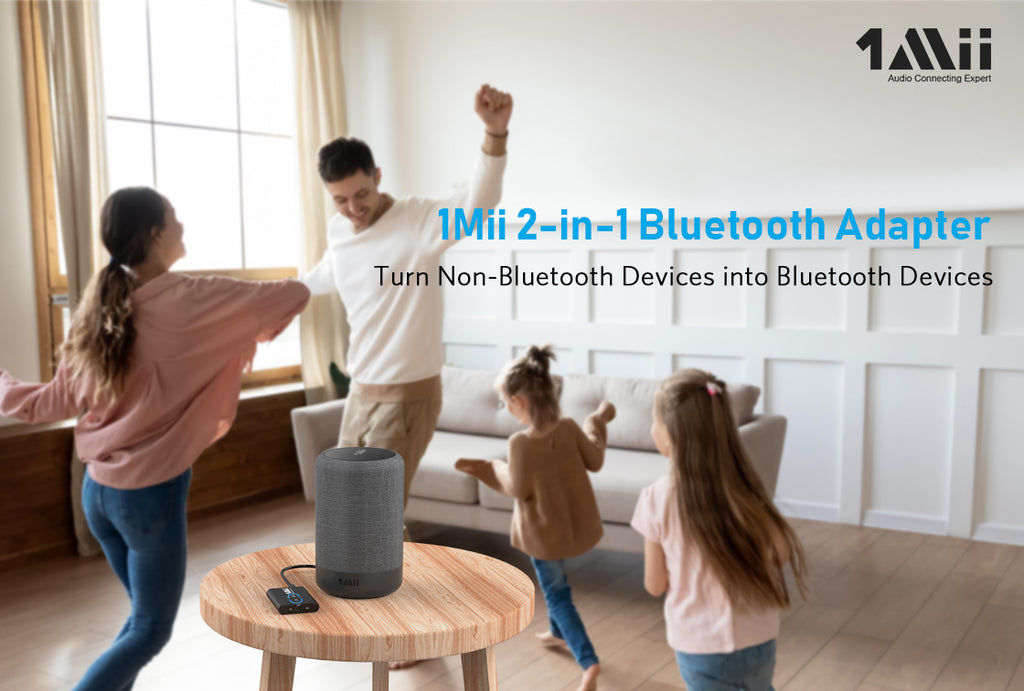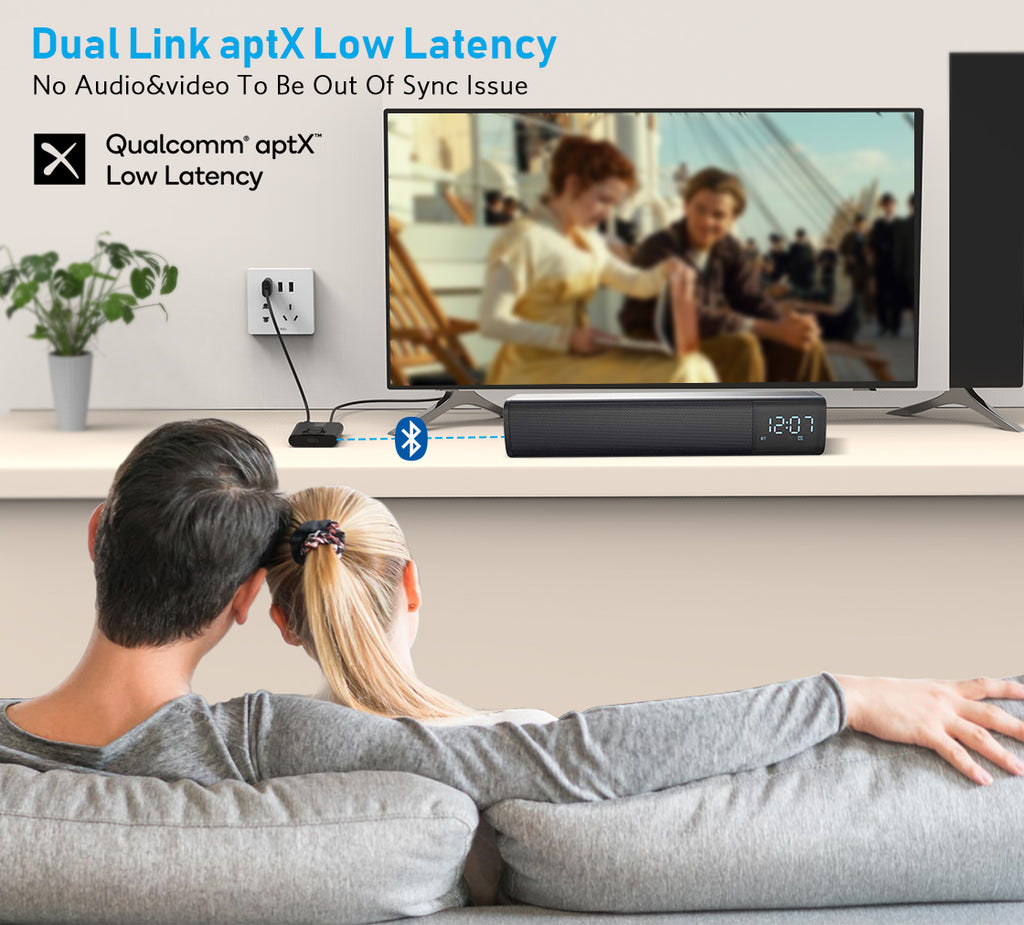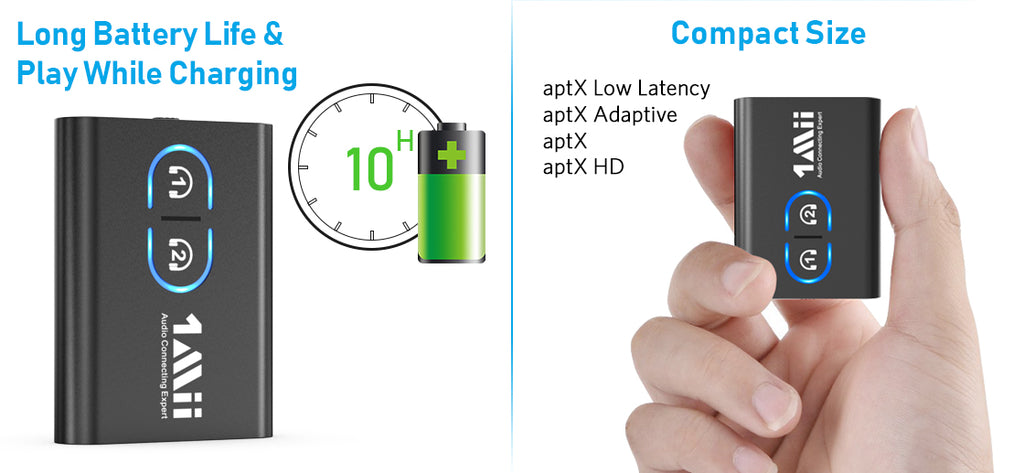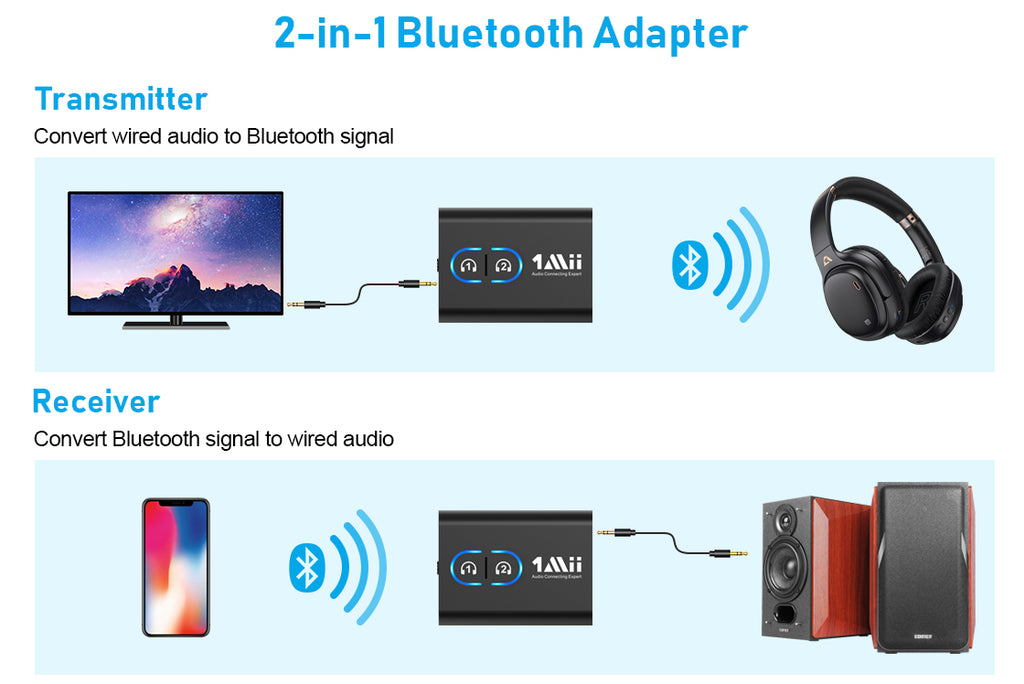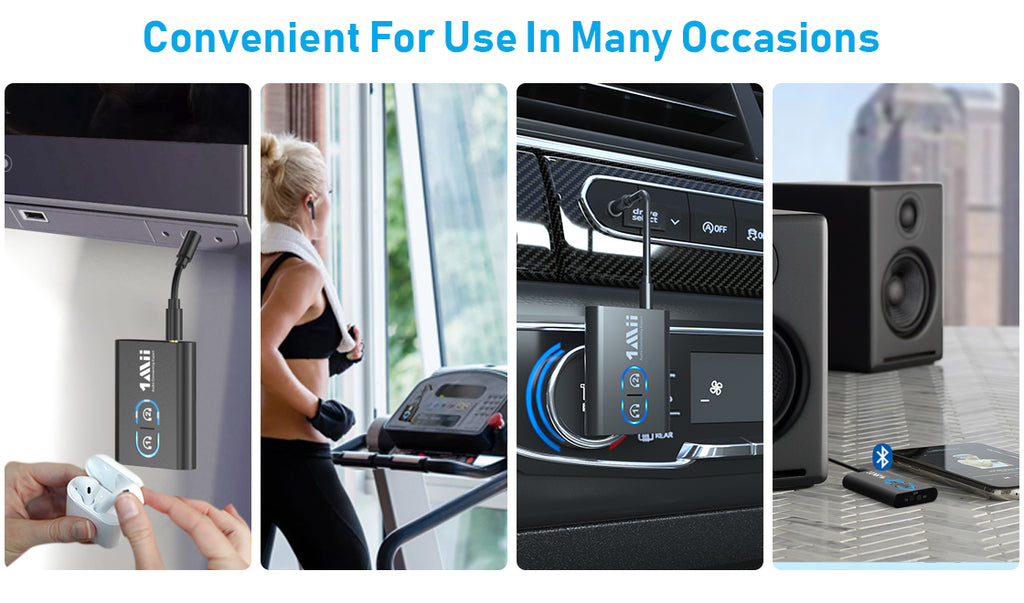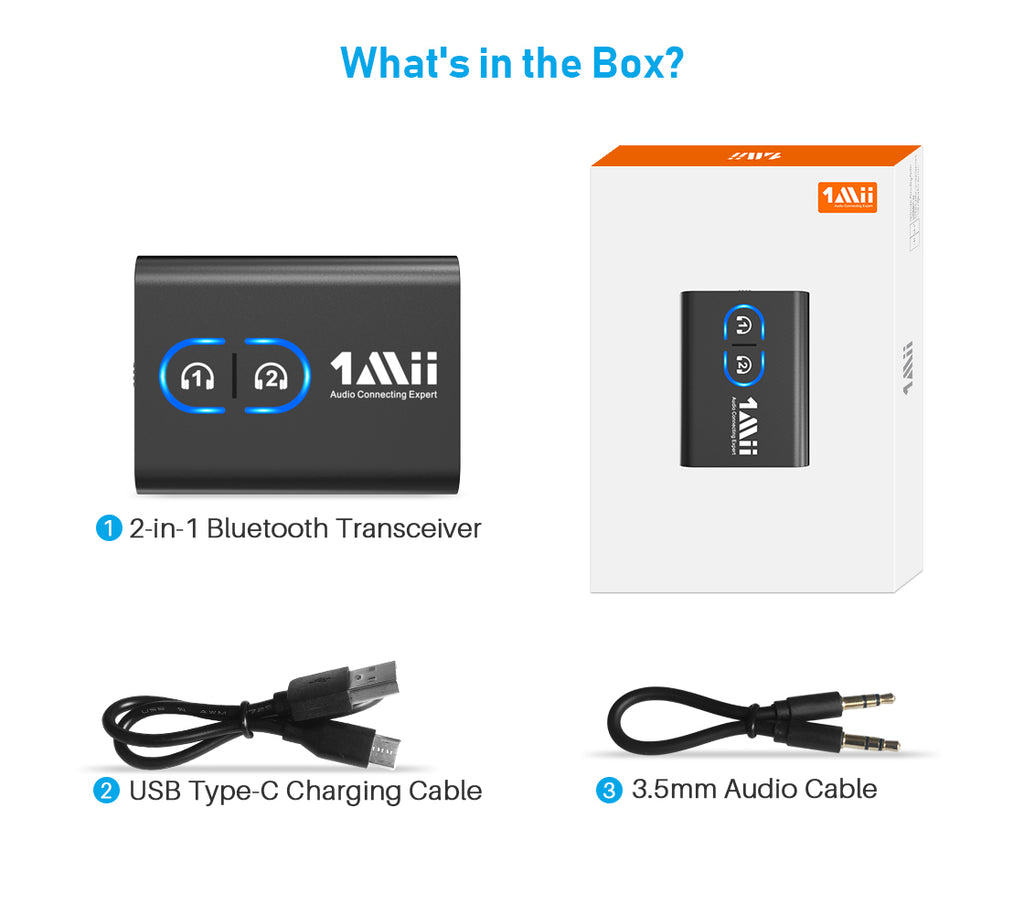 Close (esc)
Subscribe to our newsletter for the latest soundcore news, deals, and more.
Age verification
By clicking enter you are verifying that you are old enough to consume alcohol.